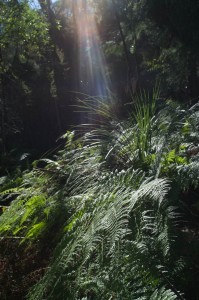 32km with 1650m of ascents (and an equal amount of descents): this overnight walk looked like a challenge on paper. After 2 days of ups and downs through glorious Sydney sandstone country, the challenge proved both very real and very worthwhile.
My friend John and I had been planning this walk, which navigates Sydney's great Hawkesbury River mouth region, for some months. It would be our first overnight hike together since we did the Coast Track a year earlier – a hike that ended in severe knee pain for us both.
In the end, my friend and climbing partner Garry also joined us, though a couple of John's mates bailed at the last minute. I made a point of hitting the gym for some core, back and leg work to avoid a repeat of the previous year's injuries. It proved to be a smart move.
Verdict
This walk, which joins up with the Great North Walk, reveals the many ecotones behind the seemingly impenentrable sclerophyll forests that line the steep shores of Berwowra Waters valley and the Hawkesbury river. Its rough bush track will take you from wet sclerophyll forest, full of turpentines, grass trees and ferns, along Calna Creek through to casuarina forest and a peaceful saltmarsh.
The steep ascents and descents through dry sclerophyll forest and across open ridge tops are lined by angophoras, scribbly gums, and heath-leaved banksia (Banksia ericifolia), and open to sweeping views over densely forested slopes and the snaking waterways of the region.
You will find hidden bays, overhanging cliffs and vistas that you couldn't imagine if you were just whizzing past on a train or in your car. You'll also be able to enjoy pit stops at Berowra Waters and Cowan.
But be warned: the walk will test you with steep scrambles up rocks and knee-jarring descents: 'Normally, if you told me to walk up that hill,' said John as we eyed off the unforgiving 200m ascent towards Naa Badu lookout from the comfort of a shady boulder, 'I'd tell you to fuck off.' And that was only the first climb.
A decent level of fitness and a light pack is recommended. John's knee gave way late on Day 1 (a compressed meniscus, apparently) and, though he soldiered on, by the time we reached Jerusalem Bay on Day 2 he was in agony and there was no going back.
Garry and I split up half his pack weight between us and suffered accordingly. John gritted his teeth and bolted ahead. We would eventually catch up to him at the Angler's Rest in Brooklyn.
The walk at a glance
2-day walk with overnight camp on Berowra Ridge

Day 1: Mt Kuring-gai station to Berowra Ridge campsite, approx. 12.7km
Day 2: Berowra ridge campsite to Brooklyn via Cowan, approx. 18km

Walk will test your fitness with its 1650m of climbing but the scenery is well worth it
Day 2 is the toughest. The final 6km to Brooklyn follow a firetrail and were, in Garry's words, the longest 6km of his life. '6km my arse,' he exclaimed, as he collapsed over the firetrail's gate after the final, super-steep descent (which was sealed at least).
Main campsite is a large open area at Berowra Ridge but there are a couple of other options, including a beauty on top of the ridge just after the ascent from Berowra Waters
Walk could also be done in reverse for an easier Day 2 but there's something nice about arriving at the water (especially when there's a pub too)
Want a touch of luxury? What about catching the ferry over to the fish and chips shop on the west side of Berowra Waters for lunch on Day 1 and a bacon and egg roll at Cowan general store on Day 2?
Access and duration
Access: very easy.
Walk can be reached by public transport at both ends: departs from Mt Kuring-gai and ends at Hawkesbury River station.
You can also drive to Mt Kuring-gai (as Garry and I did) and then catch a train back
Duration: 2 full days, departing 9am on Day 1 and 8:30am on Day 2. We arrived at 4:30pm or thereabouts on both days.
For a shorter walk, you could end Day 2 at Cowan and still experience the best parts of the walk, but you would miss Jerusalem Bay and the beautiful rainforest gully that leads to it.
Flora and Fauna
I didn't recognise many birds, partly because we were probably too loud
Some wallabies hopped around the campsite in the early hours of the morning but were gone by the time we woke up
Wildflowers had already started to come out: boronias, pea flowers and wattles lined the track
Conditions
We did the walk in early August in beautiful conditions; it was only 15-degrees at night and there was barely any breeze but we got lucky (weekends before and after were windy, cold and/or wet)
Shoulder seasons and winter are definitely the best times of year: it would be unbearably hot in summer, especially on the final firetrail to Brooklyn, which has very little shade
Caution
Water is scarce on the trail (few of the freshwater creeks were running when we walked): fill up at Berowra Waters and Cowan. We each carried about 2-3L up from Berowra Waters for the night and next day. Definitely purify/filter/boil creek water.
Did I mention that it's steep in parts?
References