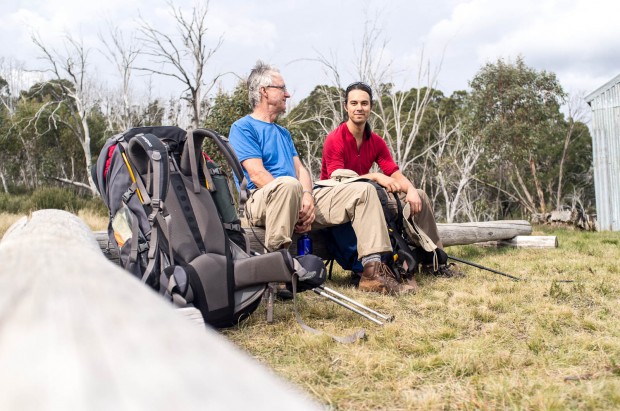 A sometimes hiker, intermediate climber, enthusiast photographer, published poet, feature writer and definite gear junkie: I'm James Stuart. I'm also dad to a vivacious daughter, Marilla, with whom I'm sharing my love of the outdoors.
The Life Outdoors is the online space where I translate this passion into stories, thoughts, reviews and photos, and reflect on writing and philosophy about the natural world. I also chart the gradual process of raising a daughter in suburban Sydney, Australia, while trying to instill excitement and respect for the bush.
In the process, hopefully I provide practical and/or thought-provoking insights to the life outdoors.
New beginnings
Some of my fondest early memories are of outdoor adventures with my family: fishing, camping, walking and skiing. I then let this part of life slide as I entered university days and adulthood.
It's odd to think that it took becoming a father (and losing most of my spare time) to really hone my interests. Somehow, in 2012, I decided that I wanted to start doing overnight hikes and invited my Dad to join me on a trip into the Snowy Mountains, where I had had many wonderful adventres in my Canberra childhood.
The trip was the start of a new phase in life and a decision to spend as much time as possible in the bush – whether on rock or on the ground – and to try and involve my daughter as much as possible.
I wrote about the experience of my first overnight hike in 25 years in Issue 37 of Wild Magazine.
I never get out as much as I'd like – with work and parental commitments – but hopefully this will change as Marilla grows up and is able to join me (and maybe my partner Jane) on more and more adventures.